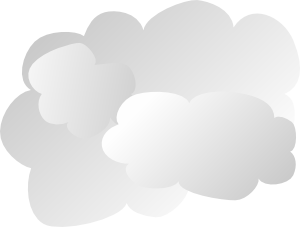 Many organizations are considering moving some or epart of their infrastructure to the Cloud. One main function that is being migrated rapidly to the Cloud is Email (including Calendar and Contacts).
Increasingly, companies are understanding the cost and time savings that come with such a move. Offloading everyday functions can allow your IT staff or department to concentrate on more strategic parts of your business. With Cloud based Mail, Calendar and Contacts, for example, disaster recovery, rliable up time and redundancy, are usually already built into the pricing equation.  You no longer have to worry about whether you have sufficient or proper backups.  Furthermore, with fixed monthly or annual costs, you have an easier time making and meeting your IT budget.
IBM has become a strong competitor in this space with IBM Connections Cloud. With the IBM Connections Cloud you can use Lotus iNotes (Web Mail), Lotus Notes, or both in the Cloud.  IBM's boasts better reliability, redundancy and security than the competition, including Google Mail.  Plus, IBM Connections Cloud is more than just email.  It also includes integration of its other flagship products such as IBM Sametim and, more importantly, IBM Connections to add a Social Business edge to its offering.  In addition, IBM is building a whole application and partner ecosystem around the cloud platform to further enhance the Cloud Computing experience for every user.
Are you considering a move to the Cloud and you don't know where to turn? Contact us for a Free Consultation. Although we do focus on the IBM SmartCloud, we also have experience with other Cloud alternatives. We'll make sure that help you choose the one that is right for your business.